Hey hey hey!
What a blessing! My blog is the featured blog for a wonderful Sensational Weekend Social this weekend called the

Super Mega 8 Blog hop

! I am so honored! Lol! You can add your facebook, blog, twitter, giveaway, ect. links to this blog hop! It's great!!
Come join in and check out my feature below! Yay! Thanks Debbie!! Kisses!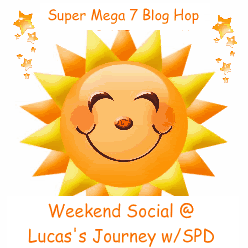 ~Be beautiful, inspired, and blessed!